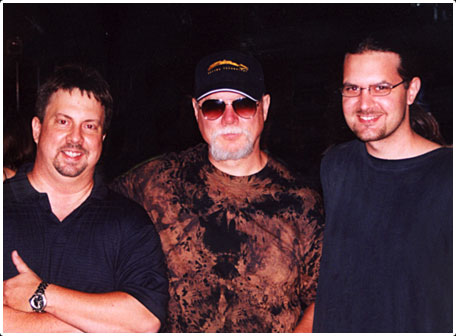 Christian prog legend Kerry Livgren with Bill Rebsamen
and David Wallimann of Young Earth. Proto-kaw Rocks!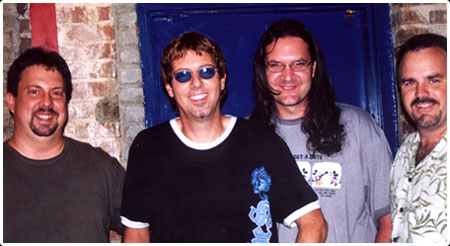 King's X Guitarist Ty Tabor with Young Earth's
Bill Rebsamen, David Wallimann and Kirk Gaither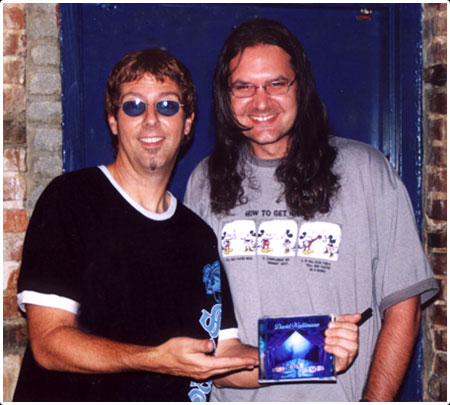 Kings X Guitarist Ty Tabor giving his endorsement
to David Wallimann's "Deep Inside The Mind"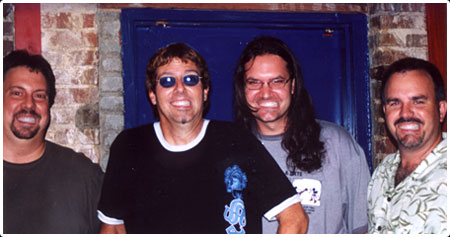 The Young Earth guys learn the Ty Tabor guitar grimace.
(with a little help from Photoshop)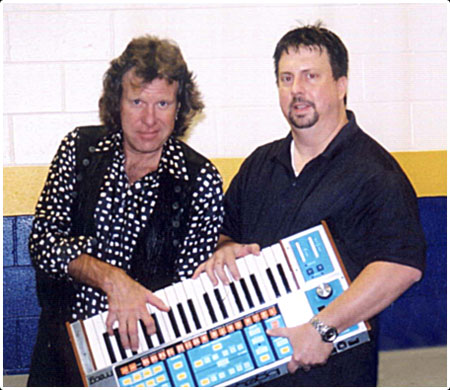 Bill recently lived out his rock & roll fantasy by meeting Keith Emerson
of Emerson, Lake & Palmer. Keith autographed Bill's vintage Moog Source
and posed here for a pic. According to Bill, Emo's new band rocks!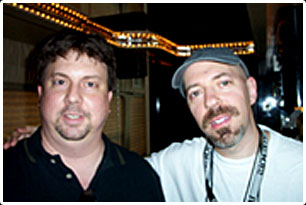 Bill Rebsamen with Dream Theater Keyboardist Jordan Rudess